Safe On Stage

TM

. Stage s

afety training for entertainers. Make sure your entertainer is Safe on Stage, your guests depend on it!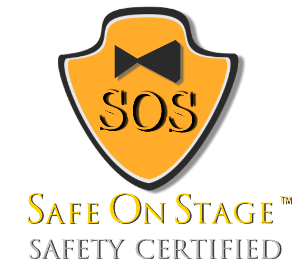 Whether you are a thousand seat venue, college, fair, festival, entertainment agent, or a parent running a all night event for your school, when you hire variety entertainers that work directly with your guests you want to know that they are Safe On Stage Certified!
Minimize the possibility of poor guest experiences by making certain that your entertainers have safety training and quality insurance.



Are you a newly minted or seasoned professional stage hypnotist looking to get quality insurance? Then click here!